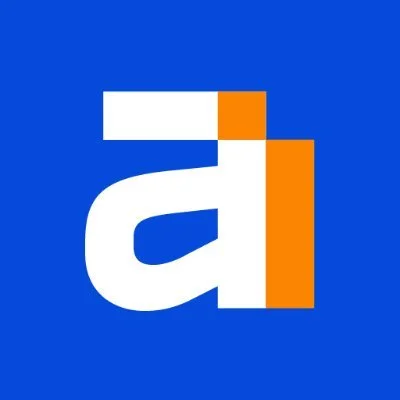 Ahrefs is a powerful SEO toolset that helps you rank higher and drive more traffic to your website. Improve your content, track performance, and gain valuable insights with Ahrefs.
0 out of 5 stars (based on 0 reviews)
Disclaimer: WP Hustler is reader-supported. When you buy through our links, we may earn a commission. Read our disclaimer.
What is Ahrefs?
Ahrefs is a powerful SEO toolset that has revolutionized the way websites rank higher and attract more traffic. Ahrefs has been crawling the web since 2010. It is designed to assist not only SEO professionals but also individuals who may not have extensive knowledge of search engine optimization. With a passionate community backing it, Ahrefs has become a go-to resource for anyone looking to improve their website SEO.

So, what sets Ahrefs apart from other SEO tools? One of its standout features is the comprehensive set of core tools it offers. These tools include the dashboard, site explorer, keywords explorer..., site audit, rank tracker, and content explorer. Each of these tools plays a crucial role in helping users improve their websites, from analyzing backlinks and keywords to tracking rankings and exploring content opportunities.

Ahrefs provides more than just SEO tools; it also offers a wealth of learning materials through its blog and YouTube channel. Many of their learning materials and some of the tools remain free, so anyone can use Ahrefs.
Detailed keyword analysis

Backlink management

Competitive analysis

On-page SEO analysis

Brand mentions tracking
Price point

Complicated for beginners
Site explorer

Keywords explorer

Site audit

Rank tracker

Content explorer

Free SEO tools

Webmaster tools

Backlink checker
Broken link checker

Website authority checker

Keyword generator

YouTube keyword tool

Amazon keyword tool

Bing keyword tool

SERP checker

SEO toolbar
WordPress plugin

Keyword rank checker

Keyword difficulty checker

Website checker

AI writing tools

Domain comparison

Batch analysis

Link intersect
Content gap

Email alerts

SEO checker

Traffic checker

API
Ahrefs provides both monthly and yearly plans.
For the Lite plan, you can enjoy all the essential data for small businesses and hobby projects. The monthly subscription is priced at $99, while the annual plan offers savings at $990 per year.
The Standard plan offers additional features and is priced at $199 per month. Alternatively, you can opt for the annual plan, which costs $1,990 and provides significant savings.
The Advanced plan has more tools and data, and it is available at a monthly cost of $399. The annual subscription offers an even greater value at $3,990.
The Enterprise plan starts at $999 per month. If you opt for the annual billing, you can save more, with the cost being $9,990 per year.
Pricing & support details
Free trial

Knowledge base

Live chat
Money-back guarantee

Support tickets

Facebook group
Detailed keyword analysis
Ahrefs offers a powerful keyword tool that provides in-depth insights and suggestions for finding low-competition keywords to help you rank quickly.

Backlink management
A standout feature is its backlink analysis capability. It allows you to explore your own backlink profile, monitor competitors' link-building strategies, and identify valuable backlink opportunities within your niche.

Competitive analysis
The SEO tool provides valuable insights into your competitors' SEO strategies. You can uncover their organic keywords, backlink profiles, and even PPC keywords, which can help you identify areas of opportunity and devise effective strategies to outperform them.

On-page SEO analysis
Ahrefs offers a suite of tools to analyze and optimize your website's on-page SEO. From identifying technical SEO issues to providing recommendations for improvement.

Brand mentions tracking
You can monitor online mentions of your brand or relevant keywords. This feature allows you to stay informed about your brand's online reputation, track mentions on various platforms, and engage with your audience effectively.
Price point
Ahrefs can be relatively expensive compared to some other SEO tools in the market. The cost might be a limiting factor for individuals or businesses with tight budgets, especially if they don't require the full range of Ahrefs' features.

Complicated for beginners
Ahrefs is a powerful tool with a wide range of features, which can make it overwhelming for new users. It may take some time and effort to fully grasp its functionalities.
Share with a friend and start an online business together.
Discover the ultimate guide to effortlessly install and configure Rank Math SEO plugin, enhancing your website's search engine visibility and organic traffic today!
Learn how to create a mega menu with WordPress and improve your website's navigation. Follow our step-by-step guide and boost your site's user experience today.
Have you been waiting for a while for that one new update to Elementor that opens up all new possibilities? Then this guide is for you, learn how to get early access to new releases of Elementor.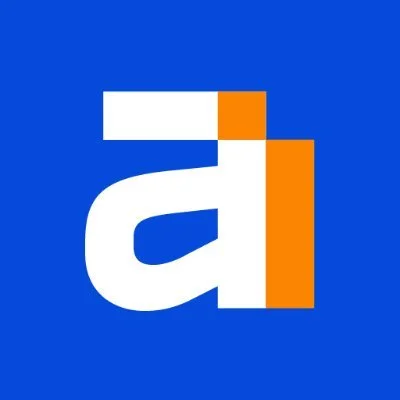 Ahrefs reviews
Ahrefs is a popular SEO toolset that helps users improve their website's performance and increase traffic. With features like site explorer, keywords explorer, and content explorer, it offers essential data and guidance for content strategy.  However, its pricing plans might be a drawback for some users. Have you tried Ahrefs for your SEO needs?
0 out of 5 stars (based on 0 reviews)