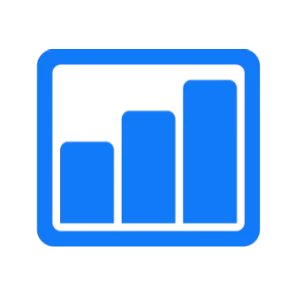 Discover SE Ranking, a powerful SEO software that streamlines keyword tracking, competitor analysis, and website optimization for improved search engine rankings.
0 out of 5 stars (based on 0 reviews)
Disclaimer: WP Hustler is reader-supported. When you buy through our links, we may earn a commission. Read our disclaimer.
What is SE Ranking?
SE Ranking is a powerful SEO platform that provides comprehensive solutions for all your SEO needs. It is an easy-to-use software that is designed to help businesses and freelancers effectively manage and improve their website's search engine rankings by providing them with various SEO tools. With SE Ranking, you can effortlessly monitor your SEO progress, track keyword rankings, conduct website audits, analyze backlinks, perform on-page SEO checks, and conduct in-depth SEO research.

The software was created to address the needs of SEO professionals and digital marketers, aiming to streamline their workflow and save them from the hassle of using multiple services. SE Ranking has been in existence for over... 10 years, continuously evolving and adapting to the latest SEO trends and technologies.

What sets SE Ranking apart from other SEO software is its ultimate online SEO toolkit, which encompasses various essential features. One of its key offerings is the keyword rank tracker, which allows users to monitor their website's keyword rankings with utmost accuracy across different search engines, locations, and devices. This feature enables businesses to track their progress and make informed decisions based on the data gathered.

Additionally, SE Ranking provides a comprehensive keyword research tool that helps users collect relevant keywords for their SEO campaigns. It not only suggests related and long-tail keywords but also provides insights into competitors' keyword strategies, both in organic and paid search.

The software also includes powerful backlink tools such as the backlink checker and backlink monitor. These tools enable users to analyze backlink profiles, measure the value of backlinks, and spy on competitors' backlink sources. With this information, businesses can strategize their link-building efforts and stay ahead in the competition.

SE Ranking's website audit feature conducts in-depth analysis of websites, identifying both major and minor issues that may be affecting their rankings. It provides suggestions for optimization and allows users to compare audit reports to track their progress.

Another standout feature is the content editor, which helps users produce search-friendly content quickly. It offers tips on word count, keyword usage, and text structure, while also checking for plagiarism, readability, and grammar errors.

SE Ranking is a growing SEO software that combines various tools and features to simplify the SEO process. Its ultimate online SEO toolkit, accurate keyword tracking, in-depth website analysis, backlink monitoring, and content optimization capabilities make it a valuable asset for businesses looking to improve their online visibility and rankings.
Simple user interface

Accurate rankings

Competition research

Affordable pricing

Wide range of tools

Helpful & friendly customer support
Pricing plans can be seen as complicated

Keyword ranking checks limits
Keyword rank tracker

Keyword research

Backlink checker

Backlink monitor

Competitive research

Website audit

On-page SEO checker

Pages changes monitoring
Content editor

SERP checker

Report builder

Agency pack

Local marketing tools

Keyword suggestion tool

Keyword grouper

Content marketing tool
Website auditing

White label solution

API access

Lead generation tool

Social media management

Traffic analysis

PPC research

Mobile rank tracking
Local rank tracking

Google Analytics integration

Google Search Console integration

User management

Scheduled reporting

Search volume data

Keyword difficulty analysis

Data export options
SE Ranking offers three main pricing plans; the essential plan, priced at $39.20 per month when billed annually, is designed for freelancers and beginners, offering 10 projects, one user seat, and daily checks for 250-750 keywords.
The pro plan, the most popular, is priced at $87.20 per month when billed annually and is suitable for small agencies and teams. It offers unlimited projects, three user seats, and daily checks for 1,000-1,750 keywords. The business plan, priced at $191.20 per month when billed annually, is designed for mid-size agencies and businesses, offering unlimited projects, five user seats, and daily checks for 2,500-20,000 keywords.
Each plan includes a variety of features such as website audit, backlink checker, competitive and keyword research, and SEO reporting. Additional features like content marketing and local marketing can be added for an extra fee. All plans come with a 20% discount when billed annually and free migration. Limits such as daily keyword checks can be increased for each plan at additional cost.
Pricing & support details
Free trial

Knowledge base

Live chat
Simple user interface
SE Ranking's interface is user-friendly and intuitive. You don't need to be a tech wizard to navigate through it. This makes your SEO tasks easier and more efficient.

Accurate rankings
SE Ranking provides precise and reliable data on keyword rankings. This allows you to track your SEO progress effectively and make informed decisions.

Competition research
With SE Ranking, you can analyze your competitors' SEO strategies. This gives you insights into what works and what doesn't, helping you to refine your own strategy.

Affordable pricing
Compared to other SEO tools, SE Ranking offers affordable pricing plans. This makes it a great choice if you're on a budget but still want a comprehensive SEO tool.

Wide range of tools
SE Ranking comes with a broad array of tools, from keyword research to backlink monitoring. This means you have everything you need for your SEO efforts in one place.
Pricing plans can be seen as complicated
Some users find SE Ranking's pricing plans a bit complex to understand. In fact, it is possible to increase certain limits, which adds additional costs You might need to spend some time figuring out which plan suits your needs best.

Keyword ranking limits
SE Ranking limits the number of keyword ranking checks you can perform. Depending on your needs, this could restrict your ability to monitor your SEO performance. However, it is possible to request a custom plan to ensure that you do not suffer from these limits
Share with a friend and start an online business together.
Discover the ultimate guide to effortlessly install and configure Rank Math SEO plugin, enhancing your website's search engine visibility and organic traffic today!
Learn how to create a mega menu with WordPress and improve your website's navigation. Follow our step-by-step guide and boost your site's user experience today.
Have you been waiting for a while for that one new update to Elementor that opens up all new possibilities? Then this guide is for you, learn how to get early access to new releases of Elementor.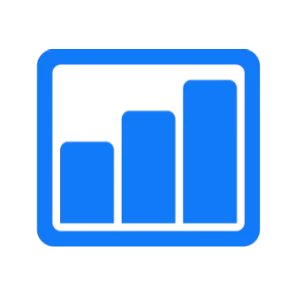 SE Ranking reviews
SE Ranking is a popular SEO software known for its comprehensive features, including keyword rank tracking, website auditing, and competitor analysis. Users appreciate its intuitive interface, but some find the extensive options overwhelming. While it's praised for its affordability and accuracy, occasional delays in data updates are noted. Are going to try their 14-day free trial?
0 out of 5 stars (based on 0 reviews)