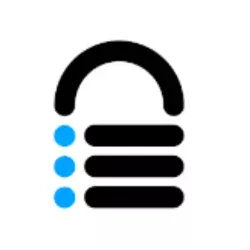 Fortify your WordPress site with MalCare - the ultimate security solution. Automated scans, real-time firewall, and one-click malware removal.
0 out of 5 stars (based on 0 reviews)
Disclaimer: WP Hustler is reader-supported. When you buy through our links, we may earn a commission. Read our disclaimer.
What is MalCare?
MalCare is a WordPress security plugin designed to protect high-performance websites from malware attacks. This powerful tool offers a 360-degree protection system, integrating a real-time firewall, automatic malware scanner, and instant malware cleaner. It was created to address the increasing threats of cyber attacks and provide peace of mind to website owners worldwide.

Developed over ten years ago, MalCare has proven its effectiveness with a vast network of over 300,000 protected sites. Its intelligent algorithms ensure robust protection against brute force... attacks, attempts to crack admin credentials, and other malicious activities. The software is battle-tested, processing over 18 billion requests and blocking over 2 billion attacks every month. This extensive experience allows it to stay ahead of potential threats, continuously learning and adapting to new attack patterns.

What sets MalCare apart is its 7-layer protection system. The first layer, known as Ozone Layer, shields your website from a wide array of attacks, including those from bots that can slow down your site and harm SEO. The second layer, Cortex Layer, enables instant malware removal before damage spreads, with deep scans capable of detecting even year-old or sophisticated new hacks. Lastly, the Carbon Layer ensures 100% protection for business-critical sites by providing activity logs to track site changes and bulletproof backups for recovery during ransomware attacks.

MalCare's features offer unparalleled security for WordPress websites. It boasts a real-time web application firewall to thwart sophisticated hackers, one-click malware removal for quick recovery, and a user-friendly interface for ease of use. The plugin's ability to clean up hacked sites quickly and effectively, along with its 4.9 rating based on 250 reviews, showcases its reliability and efficiency.
Efficient malware removal

User-friendly dashboard

Broad website health snapshot

Effective account hijack protection

Quick backup & restore functionality
Customer support disappoints
Automatic malware scans

One-click removal

Real-time firewall

Integrated firewall

Bot protection

Brute-force defense

7-layers protection

Deep malware scan
Instant malware removal

Activity log

Bulletproof backups

Ransomware protection

360-degree security

300K+ sites protected

Remote backups

Malware cleanup service
Easy installation

Real-time scanning
Please note that the current pricing mentioned is for the 1-site plans, but there are options for 3-site and 10-site plans available at higher costs.
Firstly, MalCare offers a Free plan, which includes essential security features like real-time firewall, login protection, daily malware scans, vulnerability monitoring, and more for a single website.
Moving on to the paid plans, the Basic plan comes at $99/year and provides complete security for one site. It includes all the features of the Free plan, along with added benefits such as bot protection, instant malware removal, automated updates, and personalized support.
For more comprehensive coverage, the Plus plan costs $149/year. It offers all the features of the Basic Plan, in addition to activity logs, incremental backups, performance monitoring, 1-click migrations, and more.
The Pro plan, priced at $299/year, is the most advanced option, offering priority security measures. It includes everything from the Plus plan, with the added advantage of 4 malware scans per day, more frequent uptime monitoring, sandbox updates, and priority support.
Pricing & support details
Free trial

Knowledge base

Live chat
14-day money-back guarantee

Support tickets

Facebook group
Efficient malware removal
MalCare excels in swiftly detecting and eliminating malware threats in real-time, ensuring your website stays secure and functional. With its ability to terminate bugs in less than 60 seconds, you can trust that your site is protected round the clock.

User-friendly dashboard
One of MalCare's standout features is its intuitive and easy-to-navigate dashboard. You'll find all the essential tools and features in one place, so it's easier to manage your website security.

Broad website health snapshot
MalCare provides an all-in-one dashboard that not only focuses on malware protection but also offers insights into website security, speed, plugin updates, and backups.

Effective account hijack protection
The software is highly effective in combating malware that hijacks user accounts. It can detect unauthorized remote logins and suspicious activity, enabling you to take prompt action and keep your users' data safe.

Quick backup & restore functionality
In case of any security incidents or accidents, MalCare offers a swift backup and restore functionality. Your valuable website data can be easily retrieved if needed.
Customer support disappoints
Some users have reported issues with MalCare's customer support team, expressing frustration over poor communication and slow response times.
Share with a friend and start an online business together.
Discover the ultimate guide to effortlessly install and configure Rank Math SEO plugin, enhancing your website's search engine visibility and organic traffic today!
Learn how to create a mega menu with WordPress and improve your website's navigation. Follow our step-by-step guide and boost your site's user experience today.
Have you been waiting for a while for that one new update to Elementor that opens up all new possibilities? Then this guide is for you, learn how to get early access to new releases of Elementor.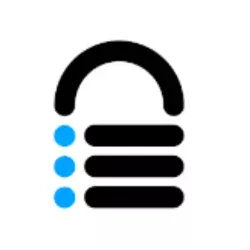 MalCare reviews
MalCare offers automatic malware scans and real-time firewall protection, it keeps your site safe without affecting its performance. Users praise its ease of use and powerful features, including instant malware removal. However, some may find the pricing plans restrictive for multiple sites. Have you tried MalCare?
0 out of 5 stars (based on 0 reviews)