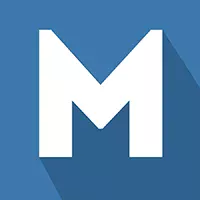 Memberium
WordPress Plugin
Discover Memberium, the powerful WordPress membership site plugin that seamlessly integrates with ActiveCampaign and Keap. Automate your site, protect content, and make use of their award-winning support.
0 out of 5 stars (based on 0 reviews)
Disclaimer: WP Hustler is reader-supported. When you buy through our links, we may earn a commission. Read our disclaimer.
What is Memberium?
Memberium is a powerful WordPress membership site plugin that provides a seamless integration with ActiveCampaign and Keap (formerly Infusionsoft). It allows you to effortlessly transform your WordPress website into an automated membership site or online course platform without the need for custom coding or expensive developers.

Created to cater to course creators, experts, marketers, coaches, and anyone utilizing ActiveCampaign or Keap, Memberium offers a wide range of features and benefits. It has gained... recognition for its outstanding support, receiving the Best Support award from G2 and being the top app in the Keap Marketplace.

What sets Memberium apart is its commitment to maximum flexibility. It gives you complete control over every aspect of your site, allowing you to adapt and grow your business as needed. With Memberium, you can protect your valuable content with ease. It offers a user-friendly content protection box where you can specify memberships, ActiveCampaign or Keap tags, and other conditions required to access your content. You can also customize what happens when access is denied, whether it's displaying a message or redirecting to another page.

Memberium supports a wide range of sites and industries. It seamlessly integrates with popular WordPress plugins, and you are free to use additional plugins to enhance the functionality of your site. Whether you want to create and sell unlimited courses, offer autologin links for instant access, or integrate with popular learning management systems like LearnDash and LifterLMS, Memberium has you covered.

Furthermore, Memberium allows you to provide exceptional customer experiences. It enables members to update their payment details directly on your site, integrates with one-click upsell for seamless purchases, and includes security features to prevent login sharing. If you need to deliver secure digital downloads to your members, Memberium integrates with Amazon S3 to ensure the files are securely distributed with expiring download links.
Empowering membership features

Seamless integration

Seamless integration

Responsive support team

Solid documentation
Learning curve for advanced features
Automated courses

Membership sites

Unlimited courses

Protected content

Unlimited members

Unlimited membership levels

Auto-login links

Instant access
Automated tasks

Flexible membership features

Stand-alone memberships

Multi-level memberships

Paid and free membership levels

Drip content

Content personalization

eCommerce support
Payment updates

One-click-upsells

Login security

Secure file delivery

Expiring download links

Prevent login sharing

Live demo access

24/7 support
LearnDash integration

LifterLMS integration

Sensei integration

WP Courseware integration

LearnPress integration

Elementor integration

Divi integration

Gutenberg integration
Memberium for ActiveCampaign
Memberium for ActiveCampaign offers three pricing plans: Standard, Pro, and Advanced.
The Standard plan costs $370 per year and includes one domain and one connected ActiveCampaign app. It provides premium 24/7 email support access, unlimited membership levels, protected content, and members. Additionally, it offers a membership site builder and MemberiumPay, a payment processing solution.
The Pro plan, priced at $570 per year, offers unlimited domains and one connected ActiveCampaign app. It includes all the features of the Standard plan, along with the capability to create group accounts.
The Advanced plan, priced at $1270 per year, includes unlimited domains and three connected ActiveCampaign apps. It offers all the features of the Pro plan and is suitable for agencies or users with multiple sites who require three Pro licenses.
All plans come with a money-back guarantee within 30 days of the initial payment. The membership plugin requires WordPress and ActiveCampaign or Keap. Support is available through ticket submission or email, with quick response times during business hours.
Pricing & support details
Free trial

Knowledge base

Live chat
30-day money-back guarantee

Support tickets

Facebook group
Empowering membership features
Memberium offers a range of membership site features, including content protection, user management, and course progress tracking.

Seamless integration
The membership plugin offers excellent integration capabilities, especially with CRM platforms like Keap and ActiveCampaign. This allows for a smooth connection between your membership site, online courses, and CRM system, enhancing your overall workflow.

Flexible customization
Memberium provides a wide range of shortcodes that enable you to tailor your membership site according to your specific requirements. Whether you want to restrict content access based on membership tags or create personalized pages, the availability of shortcodes offers great flexibility.

Responsive support team
Memberium has a dedicated and knowledgeable support team that is responsive to user inquiries. Their prompt assistance and willingness to guide users, even those who are less technically inclined, make for a positive user experience.

Solid documentation
A comprehensive documentation is provided, particularly on the usage of shortcodes and different ways they can be implemented.
Learning curve for advanced features
Some of the more advanced conditional coding features in Memberium might require a learning curve for users who are less experienced with coding.
Share with a friend and start an online business together.
Discover the ultimate guide to effortlessly install and configure Rank Math SEO plugin, enhancing your website's search engine visibility and organic traffic today!
Learn how to create a mega menu with WordPress and improve your website's navigation. Follow our step-by-step guide and boost your site's user experience today.
Have you been waiting for a while for that one new update to Elementor that opens up all new possibilities? Then this guide is for you, learn how to get early access to new releases of Elementor.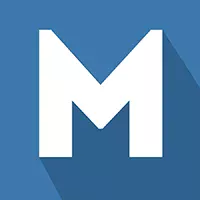 Memberium reviews
Memberium is a popular WordPress membership site plugin designed for ActiveCampaign and Keap users. It offers maximum flexibility in building and automating membership sites, protecting content, and integrating with leading plugins. Users appreciate its award-winning support and the ability to create unlimited courses and membership levels. Have you used Memberium before or considered using it for your membership site needs?
0 out of 5 stars (based on 0 reviews)