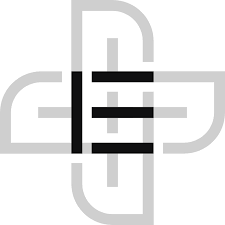 The Plus Addons
WordPress Plugin
The Plus Addons is a powerful plugin for WordPress that enhances the functionality of Elementor page builder. Read our in-depth review to learn more about its features and benefits.
3.5 out of 5 stars (based on 2 reviews)
Disclaimer: WP Hustler is reader-supported. When you buy through our links, we may earn a commission. Read our disclaimer.
What is The Plus Addons?
The Plus Addons is a collection of add-ons and extensions designed to enhance the functionality of popular website-building platforms such as Elementor and WooCommerce. The Plus Addons offers a range of features to help users create more dynamic and engaging websites without requiring any coding knowledge.

One of the most significant benefits of using The Plus Addons is the ability to add new widgets to your website, allowing you to... include features that may not be available in your chosen website builder's default settings. For example, The Plus Addons include a range of advanced button styles, image carousels, and call-to-action widgets that can be added to your pages with just a few clicks.

Another advantage of The Plus Addons is the ability to customize your website's appearance quickly. The Plus Addons provide a wide range of design options, including custom colors, fonts, and backgrounds, allowing you to create a unique look and feel for your website that stands out from the competition.

The Plus Addons is also highly customizable, allowing users to tailor their websites' functionality to their specific needs. This includes features such as customizable login pages, custom error pages, and various optimization options that help improve website speed and performance.

Overall, The Plus Addons is an excellent choice for website builders looking to take their website's functionality and design to the next level. With its extensive range of features, customization options, and ease of use, The Plus Addons can help users create highly engaging and visually appealing websites that are sure to impress their visitors.
120+ widgets

Free version

Easy to use

 Video Tutorials Available

No code experience required
Compatibility enhancements could be improved
120+ widgets

300+ UI blocks

18+ templates

One-click widget scanner

Cross-domain copy pasting

Optimized code delivery

SEO friendly

Mobile friendly
Smart optimized CSS & JS

In-built lazy loading

RTL & multi-lingual support

Regular 3rd party security audits

Works with popular themes

Elementor skin loop builder

Visibility logic

Content Protection
WooCommerce builder

Blog builder

Popup builder

Header builder

Mega menu builder
The Plus Addons for Elementor offers a variety of pricing plans to suit your needs. The Starter plan, perfect for one website, is available at a discounted price of $39 per year. This plan includes 120+ widgets and extensions, 1 year of regular plugin updates, and premium technical support.
The Professional plan covers up to 5 websites for those managing multiple websites and is available at $109 annually. This plan offers the same features as the Starter plan, benefiting from catering to more websites.
The Studio plan supports unlimited websites costing $169 annually for maximum savings. This plan includes all the features of the other plans, making it ideal for those with numerous websites to manage.
Additionally, The Plus Addons offers lifetime plans for each tier, with the Starter plan at $134, the Professional plan at $279, and the Studio plan at $349. These plans include lifetime plugin updates and premium technical support. All plans come with a 60-day money-back guarantee, ensuring customer satisfaction.
Pricing & support details
Free trial

Knowledge base

 Live chat
120+ widgets
With over 120 widgets available, users have a wide variety of options to customize their website, making it more visually appealing and functional.

Free version
The availability of a free version allows users to test the product before committing to a paid plan.

Easy to use
The user-friendly interface and intuitive design make it easy for users of all skill levels to navigate and utilize the platform.

Video tutorials available
Comprehensive video tutorials provide step-by-step guidance for users, making it easier to understand the platform's features and functionalities.
Compatibility enhancements could be improved
Some users may experience compatibility issues with certain themes or plugins, which can limit the platform's functionality. Improving compatibility enhancements would ensure a smoother user experience and greater integration with other tools and platforms.
Share with a friend and start an online business together.
Discover the ultimate guide to effortlessly install and configure Rank Math SEO plugin, enhancing your website's search engine visibility and organic traffic today!
Learn how to create a mega menu with WordPress and improve your website's navigation. Follow our step-by-step guide and boost your site's user experience today.
Have you been waiting for a while for that one new update to Elementor that opens up all new possibilities? Then this guide is for you, learn how to get early access to new releases of Elementor.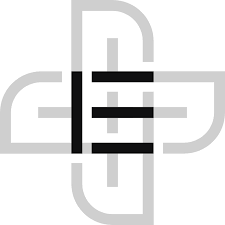 The Plus Addons reviews
The Plus Addons is a versatile collection of add-ons for Elementor, enhancing your website's design and functionality. It boasts a wide range of widgets and extensions, but may require some learning curve for beginners. Are The Plus Addons the perfect fit for your Elementor-based site?
3.5 out of 5 stars (based on 2 reviews)
Great support
Too many bugs
Too many bugs with Elementor