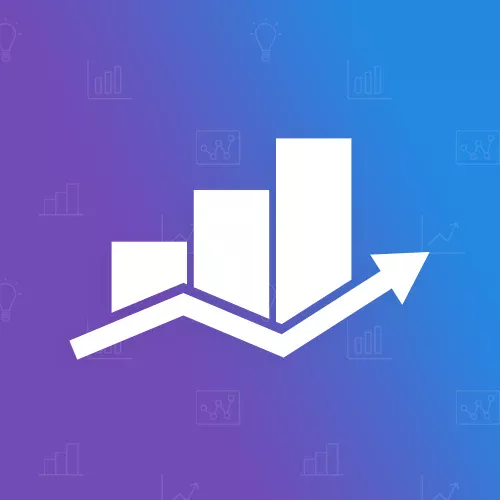 Rank Math
WordPress Plugin
Discover our Rank Math review, highlighting its powerful SEO features, user-friendly interface, and performance-enhancing capabilities for website optimization.
4.8 out of 5 stars (based on 4 reviews)
Disclaimer: WP Hustler is reader-supported. When you buy through our links, we may earn a commission. Read our disclaimer.

Try Rank Math Business for free
In doubt about whether to use Rank Math? You can see how Rank Math works and what the SEO plugin looks like in the WordPress dashboard. Visit the Rank Math Demo, absolutely free.

Analyze your website's SEO
Perform an in-depth SEO analysis of your website with Rank Math's free SEO analyzer. Submit your url and get a detailed report on your website. Find SEO related issues on your website and get tips to fix them.
What is Rank Math?
Rank Math is a comprehensive SEO plugin for WordPress, aimed at helping website owners enhance their site's visibility on search engines. This free plugin offers a variety of features like keyword optimization, site auditing, XML sitemaps, rich snippets, and more. Designed with user-friendliness in mind, Rank Math is suitable for both SEO beginners and seasoned experts. Its intuitive interface and straightforward settings allow users to easily optimize their websites and boost their search engine rankings.

One of the main benefits of Rank Math is its wide range of features. It equips users with all the essential tools for search engine optimization, including integration with... Google Analytics, Google Search Console, and more. The plugin also generates detailed reports and analyses of a website's SEO performance, enabling users to swiftly identify and resolve issues.

Another strong point of Rank Math is its user-friendly interface. The plugin's easy-to-use settings and dashboard make website optimization a breeze, even for those with limited technical expertise. The real-time feedback provided by Rank Math's on-page optimization feature is especially helpful, as it ensures users optimize their content effectively and increases the likelihood of their website ranking higher in search engine results pages.

In summary, Rank Math is an exceptional SEO plugin for WordPress users looking to elevate their website's search engine rankings. Its extensive features, intuitive interface, and user-friendly settings make it an excellent choice for both beginners and experienced SEO professionals. Rank Math empowers users to optimize their website's content, enhance on-page SEO, and swiftly identify and fix issues. It's a potent tool that can help website owners take their SEO efforts to new heights.
Easy to use

Quick setup

Extensive knowledge base

Yoast premium features are free in RM

Excellent support

Helpful Facebook group
No lifetime payment option

No live chat support
Setup wizard

Simple user interface

Content AI

Analytics

Google index status

GA 4 integration

Rank tracker

Position history
Ranking keywords

Schema generator

Import schema markup

Schema markup validation

Custom schema builder

Schema templates

Schema display conditions

Keywords comparision
Google trends tool

XML sitemap

Video sitemap

Automated image SEO

Local SEO optimization

WooCommerce SEO

Focus keywords

Content analysis
SEO analysis tool

Bulk edit options

Quick edit SEO details

Top 5 posts/keywords

SEO site overview

Single post SEO reports

Client management

Track page speed
Rank Math offers a variety of pricing plans to cater to different users' needs, including a free plan for those just starting out. The Pro plan, designed for bloggers and solopreneurs, costs $59 annually and supports unlimited personal websites. It includes 25 Content AI Credits, keyword tracking for up to 1,000 keywords, a powerful schema generator, a free SEO course, and 24/7 support.
For freelancers, businesses, and agency owners, the Business plan is the most popular choice at $199 per year. This plan supports 200 client websites, offers 200 Content AI Credits, tracks 20,000 keywords, and includes the same features as the Pro plan, with 24/7 priority support.
Lastly, the Agency plan is perfect for agency owners with high volume needs, priced at $499 annually. It supports 750 client websites, provides 750 Content AI Credits, tracks 75,000 keywords, and offers the same features as the other plans, with 24/7 priority support.
Pricing & support details
Free trial

Knowledge base

Live chat
Easy to use
Rank Math is designed with user-friendliness in mind, making it easy for beginners and experienced users alike to navigate its features. The intuitive interface and clear instructions simplify the process of optimizing your website for search engines.

Quick setup
The Rank Math plugin offers a quick and straightforward setup process, allowing you to start optimizing your website in just a few minutes.

Extensive knowledge base
Rank Math provides a comprehensive knowledge base with tutorials, articles, and FAQs to help users understand and utilize the plugin effectively.

Yoast's premium features are free in Rank Math
Rank Math offers many features only available in Yoast's premium version but at no additional cost. These features include advanced SEO analysis, multiple focus keywords, internal linking suggestions, and more.

Excellent support
Rank Math offers top-notch customer support, ensuring that users can get assistance with any issues or questions they may encounter.

Helpful facebook group
The Rank Math Facebook group is a valuable resource for users, providing a platform for discussion, advice, and support from fellow users and experts.
No lifetime payment option
Rank Math does not offer a lifetime payment option, which means users must pay an annual subscription fee to access the premium features.

No live chat support
While Rank Math provides excellent support, it lacks a live chat feature, which can disadvantage users who prefer real-time assistance. Users must rely on email, forum, or Facebook support for help with their queries.
Share with a friend and start an online business together.
Discover the ultimate guide to effortlessly install and configure Rank Math SEO plugin, enhancing your website's search engine visibility and organic traffic today!
Learn how to create a mega menu with WordPress and improve your website's navigation. Follow our step-by-step guide and boost your site's user experience today.
Have you been waiting for a while for that one new update to Elementor that opens up all new possibilities? Then this guide is for you, learn how to get early access to new releases of Elementor.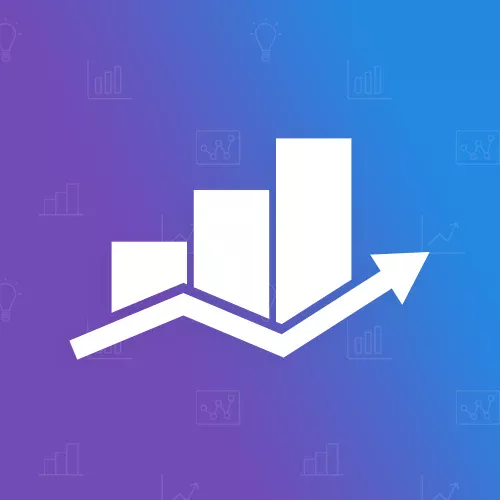 Rank Math reviews
Rank Math is a popular WordPress SEO plugin offering powerful features like keyword optimization and schema integration. Users enjoy its user-friendly interface and comprehensive analytics. However, some may find its extensive options overwhelming. Is Rank Math the right choice for your SEO needs?
4.8 out of 5 stars (based on 4 reviews)
Best SEO plugin
Rank Math has been a game changer for my website's SEO. The keyword tracking feature is a huge plus, allowing me to monitor my site's performance. One con is that the free version has limited features (but Yoast SEO charges for these features), but the premium version is worth the investment. I highly recommend Rank Math to anyone looking to improve their website's SEO.
Great SEO tool
Rank Math is a great SEO tool. I like the easy setup and the detailed analysis it provides. However, the customer support could be better.
Better than Yoast!
The features are comprehensive and the results are impressive. Highly recommended!