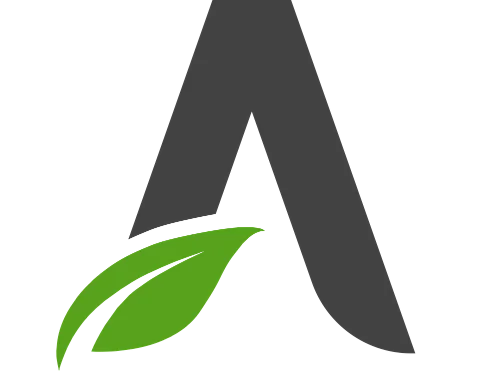 Thrive Architect
Website Builder
Thrive Architect is the fastest, conversion-focused visual page builder for WordPress. Easily create stunning and engaging content without coding skills.
0 out of 5 stars (based on 0 reviews)
Disclaimer: WP Hustler is reader-supported. When you buy through our links, we may earn a commission. Read our disclaimer.
What is Thrive Architect?
Thrive Architect is a powerful WordPress page builder designed specifically for online business creators. It is a visual editor that allows users to create stunning, conversion-focused content and layouts in WordPress with ease. Unlike traditional WordPress editors, Thrive Architect offers a truly intuitive and user-friendly interface, making it accessible even to those with limited design or coding skills.

Created by Thrive Themes, Thrive Architect has been in existence for several years, establishing itself as a leading page builder in the WordPress community. Its development was driven by... the need to eliminate barriers between entrepreneurs and their online presence. The software was built to cater to business websites that prioritize conversions, offering a seamless experience from the initial idea to the professional representation on a website.

One of the key strengths of Thrive Architect is its extensive library of pre-designed templates. With over 350 beautifully crafted and conversion-focused landing page templates, users can quickly create professional-looking sales pages, opt-in pages, webinar pages, and more. These templates are not only visually impressive but also fully customizable, allowing users to tailor them to their specific needs.

Thrive Architect also provides a wide range of conversion elements, eliminating the need for multiple plugins. Users can add elements such as columns, opt-in forms, social share icons, and stylish galleries to enhance the layout and engagement of their website. This versatility empowers users to build sales pages that rival those created by professional copywriters and craft beautifully formatted blog posts that drive more traffic and shares.

Additionally, Thrive Architect offers advanced features like total font customization, full-width layouts, attention-grabbing hover effects, and comprehensive hover effects customization. These features enable users to create visually stunning pages with a glossy magazine-like appearance, capturing the attention of their visitors.
Over 220 page templates

Pre-designed section templates

Global colors for easy customization

Included popup engine

Constant updates & improvements
Lacks theme builder features

No 3rd party plugins

Support could be improved
Drag-and-drop editing

Instant preview

Mobile responsive

Conversion elements

Visual page builder

Smart landing pages

High-converting templates

Sales page builder
Opt-in pages

Webinar pages

Product launch pages

Copywriting templates

Mailing list growth

Testimonials

Styled lists

Credit card icons
Lead generation forms

Content boxes

Animated countdown timers

Content reveal

Pricing tables

Contact forms

Email marketing fntegration

24/7 support
Facebook group access

30-day guarantee

Exclusive webinars
Thrive Architect is the standalone version of the powerful page builder plugin. With this plan, you'll get access to all the essential features of Thrive Architect, allowing you to create stunning and conversion-focused pages. It includes pre-built conversion elements like customizable buttons, testimonials, countdown timers, and lead generation forms.
The Architect + Optimize plan combines Thrive Architect with Thrive Optimize, a conversion optimization tool. In addition to all the features included in the standalone Architect plan, you'll also have access to A/B testing capabilities. This enables you to test different variations of your pages and optimize them for maximum conversions.
Thrive Suite is a comprehensive package that provides access to the entire suite of integrated Thrive plugins, including Thrive Architect and Thrive Optimize. In addition to these two key plugins, you'll also get access to other powerful tools like Thrive Leads, Thrive Apprentice, Thrive Quiz Builder, and more.
Pricing & support details
Free trial

Knowledge base

Live chat
Over 220 page templates
Thrive Architect provides a wide selection of pre-designed page templates, making it easy for you to create professional-looking pages without starting from scratch.

Pre-designed section templates
With Thrive Architect, you have access to various section templates that can be easily customized and integrated into your pages

Global colors for easy customization
This feature enables you to set global colors for your website, ensuring a consistent color scheme throughout your pages and making it simple to update colors site-wide.

Included popup engine
Thrive Architect includes a powerful popup engine, allowing you to create attention-grabbing popups that can effectively engage your visitors and increase conversions.

Constant updates & improvements
Thrive Architect is regularly updated with new features and improvements.
Lacks theme builder features
One limitation of Thrive Architect is that it lacks comprehensive theme builder features, which means you may need to rely on additional plugins or customization to modify your website's headers, footers, and post templates.

No 3rd party plugins
Unlike some other page builders, Thrive Architect does not offer support for third-party plugins. While it provides a wide range of built-in elements and features, you may find limitations if you rely heavily on specific plugins for your website.

Support could be improved
According to some users, the support provided by Thrive Architect may not be as personable or efficient as expected. It may require detailed explanations and access to your website, resulting in longer response times and potential frustration.
Share with a friend and start an online business together.
Discover the ultimate guide to effortlessly install and configure Rank Math SEO plugin, enhancing your website's search engine visibility and organic traffic today!
Learn how to create a mega menu with WordPress and improve your website's navigation. Follow our step-by-step guide and boost your site's user experience today.
Have you been waiting for a while for that one new update to Elementor that opens up all new possibilities? Then this guide is for you, learn how to get early access to new releases of Elementor.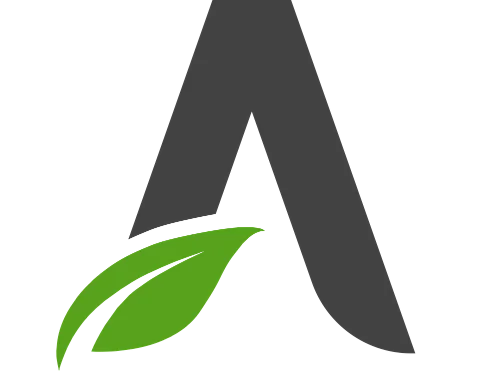 Thrive Architect reviews
Thrive Architect is a highly popular WordPress page builder designed for business websites. Its main feature is the fast and intuitive visual editing interface that allows users to create professional-looking pages with ease. The software offers pre-built conversion elements, mobile responsiveness, and advanced customization options. Have you tried Thrive Architect? What are your thoughts on its features and usability?
0 out of 5 stars (based on 0 reviews)