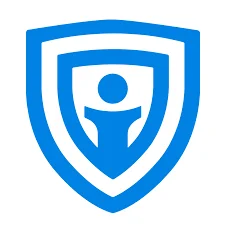 iThemes security
WordPress Plugin
iThemes Security Pro is the ultimate WordPress security plugin trusted by almost 1 million users. Protect and secure your website with ease against hackers and vulnerabilities.
0 out of 5 stars (based on 0 reviews)
Disclaimer: WP Hustler is reader-supported. When you buy through our links, we may earn a commission. Read our disclaimer.
What is iThemes security ?
iThemes Security is a powerful WordPress security plugin designed to protect and secure WordPress websites. It was created by WordPress security experts in 2014 and has been trusted by almost 1 million users since then. This plugin offers a comprehensive security solution to safeguard your WordPress site against potential threats and attacks.

At its core, iThemes Security Pro aims to prepare, prevent, and detect security issues on your WordPress website. With the increasing popularity of WordPress, it has become a prime target for hackers. Therefore, having a... robust security plan is crucial to defend your valuable online asset.

The statistics are alarming, with thousands of WordPress-related vulnerabilities reported each year. Hackers often target smaller websites with less security in place. iThemes Security Pro addresses these vulnerabilities by providing essential security features to protect your site.

One of the standout features of iThemes Security Pro is its ability to stop automated attacks, particularly brute force attacks. These attacks involve hackers attempting to gain unauthorized access by trying different username and password combinations. iThemes Security Pro blocks these automated attacks and secures the WordPress login, which is often the most targeted part of a website.

Additionally, the plugin monitors your website for suspicious activities, allowing for early detection of malicious behavior. This proactive approach enables you to take swift action, investigate unauthorized changes, and patch any vulnerabilities that might have been exploited.

iThemes Security Pro also enhances user credentials by offering features like strong password requirements, two-factor authentication, and passwordless logins. These measures reduce the likelihood of privileged user accounts being compromised and your site being taken over.

Furthermore, the plugin includes a site scanner that checks for vulnerable plugins and themes and applies necessary updates to patch any vulnerabilities. It also blocks bad bots and reduces spam, protecting your website from annoying and potentially harmful bot-driven activities.

One of the notable advantages of iThemes Security Pro is its automation. The plugin automatically takes actions to secure your site, such as locking out users, banning user agents and IP addresses, and applying version updates. This proactive approach ensures that your site remains protected without requiring constant manual intervention.
Brute force protection

File change detection

Strong password enforcement

Lock out bad users

Database backups
Need to edit .htaccess file for certain features
Stops automated attacks

Monitors for suspicious activity

Strengthens user credentials

Scans for vulnerable plugins

Blocks bad bots

Automatically takes actions

File permission check

iThemes Sync integration
Site scanner

Two-factor authentication

Settings import & export

WordPress core online file comparison

User activity logging

Temporary privilege escalation

WP-CLI integration

Password expiration
WordPress user security check

Real-time WordPress security dashboard

Magic links & password-less login

Refuse compromised passwords

Version management

reCAPTCHA

User groups

Trusted devices
iThemes Security Pro plans
The Basic plan, priced at $99 per year, provides security features for one secure site. With this plan, you get access to all the pro features, including protection against automated attacks, monitoring for suspicious activity, strengthening user credentials, scanning for vulnerable plugins and themes, blocking bad bots, and more. This plan also includes private, ticketed email support and plugin updates.
For users with multiple sites, the Plus plan is available at $199 per year. It covers security for up to five secure sites and offers all the pro features. Along with private, ticketed email support and plugin updates, this plan ensures that all your sites are protected effectively.
If you have even more sites to secure, the Agency plan is the ideal choice. Priced at $299 per year, it provides security for up to ten secure sites. The Agency plan includes all the Pro features, private, ticketed email support, and plugin updates. With this plan, you can effectively protect multiple websites against potential threats.
iThemes Security Pro also offers a free version with limited features. While the free version provides basic security measures, upgrading to one of the paid plans unlocks additional advanced features and premium support, ensuring enhanced protection for your WordPress site.
Pricing & support details
Free trial

Knowledge base

Live chat
30-day money-back guarantee

Support tickets

Facebook group
Brute force protection
iThemes Security provides robust protection against brute force attacks, which are common methods used by hackers to gain unauthorized access to websites. It helps safeguard your site by implementing measures to prevent multiple failed login attempts.

File change detection
With iThemes Security, you can monitor any unexpected changes to your WordPress files and pages. This feature alerts you when modifications occur, allowing you to identify legitimate changes from potential security breaches.

Strong password enforcement
The plugin encourages the use of strong passwords for user accounts on your website. By enforcing password complexity and providing guidelines, iThemes Security helps ensure that your users have secure login credentials.

Lock out bad users
iThemes Security enables you to block specific IP addresses or user agents that show suspicious or malicious behavior. This feature helps protect your website from potential threats by denying access to unauthorized entities.

Database backups
The plugin offers the capability to create backups of your website's database. Regularly backing up your data is crucial in case of unexpected incidents or website compromises, providing an additional layer of security.
Need to edit .htaccess file for certain features
To utilize some advanced features of iThemes Security, you may need to manually edit the .htaccess file, which could be a daunting task for users with limited technical knowledge. It's advisable to follow the plugin's documentation or seek professional assistance when making such modifications.
Share with a friend and start an online business together.
Discover the ultimate guide to effortlessly install and configure Rank Math SEO plugin, enhancing your website's search engine visibility and organic traffic today!
Learn how to create a mega menu with WordPress and improve your website's navigation. Follow our step-by-step guide and boost your site's user experience today.
Have you been waiting for a while for that one new update to Elementor that opens up all new possibilities? Then this guide is for you, learn how to get early access to new releases of Elementor.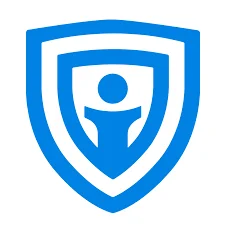 iThemes security reviews
iThemes Security Pro is a highly popular WordPress security plugin trusted by almost 1 million users. It offers a wide range of features to protect WordPress websites, including blocking automated attacks, monitoring for suspicious activity, strengthening user credentials, scanning for vulnerable plugins and themes, and more. How important is website security to you, and what features are you looking for in a WordPress security plugin?
0 out of 5 stars (based on 0 reviews)