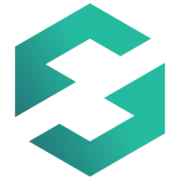 Discover the power of Sucuri - a leading website security software, offering comprehensive protection against malware, hackers and DDoS attacks.
0 out of 5 stars (based on 0 reviews)
Disclaimer: WP Hustler is reader-supported. When you buy through our links, we may earn a commission. Read our disclaimer.
What is Sucuri?
Sucuri is a globally recognized authority in all matters related to website security, with a specialization in WordPress Security. It's a powerful security plugin that provides website owners solutions that encompass all aspects of website security. Sucuri was founded back in 2008, which means it's been safeguarding websites for over a decade and a half. That's quite a bit of time in the digital world, and it's allowed Sucuri to build a robust and reliable company.

What makes Sucuri stand out from its competitors is the Web Application Firewall (WAF), which inspects web traffic before it reaches your... server. Using heuristic and signature-based techniques, the WAF effectively blocks malicious requests and attack patterns, providing a robust first line of defense for your website.

Sucuri also offers malware and hack protection, actively monitoring and scanning your site for indications of compromise. It can detect OWASP top 10 web vulnerability exploitation attempts and identify suspicious files and anomalies against a known-good baseline. This proactive approach to security helps to prevent website hacking and the injection of malicious code.

If something goes seriously wrong you can always contact support. Sucuri provides a secure ticketing system with 24/7/365 support, ensuring that help is always at hand when you need it. The platform is also agnostic, meaning it can adapt to whatever CMS you are using with custom rules, making it a versatile solution for a wide range of hosting solutions. Sucuri offers a 30-day guarantee, giving new customers enough time to reconsider their purchase.
Easy to use

Effective malware protection

Free version available
High pricing

Slow customer support
 Detection

Malware scanner

Website scanner

SEO spam scanner

Blocklist status

Uptime monitoring

Alerts & reports

Server-side scanner
 Protection

Malware & hack protection

DDoS attack mitigation

Zero-day exploit prevention

Brute force attacks protection

IP allowlisting

Protected pages

Geo blocking
Response

 Experienced security analysts

Fast response times

Automatic cleanups

Unlimited cleanups

Reliable support

Platform agnostic

Quarantine & backup files
 Ecommerce

Ensure PCI compliance

Webstore hack protection

Prevent downtime

Keep ads online

Protect your reputation

Cleanup malware & spam

Remove blocklisting
Sucuri security solutions
The Basic plan, priced at $199.99 per year, provides website firewall and malware removal. The pro plan, at $299.99 per year, adds advanced DDoS protection and a 12-hour response time. For businesses requiring faster response times, the business plan at $499.99 per year offers a 6-hour response time, along with priority malware removal and advanced DDoS protection.
For those on a tight budget or wanting to try out Sucuri's services: there's a free version available. It includes security alerts, website security scanner, and post-hack security actions, but lacks the robust protection and quick response times of the paid plans. Each plan comes with a 30-day money-back guarantee.
Pricing & support details
Free trial

Knowledge base

Live chat
30-day money-back guarantee

Support tickets

Facebook group
Easy to use
Sucuri is designed with a user-friendly interface that makes it easy for you to navigate and manage your website's security.

Effective malware protection
Sucuri offers robust malware protection that can detect and remove various types of malicious software. This ensures your website remains safe from hackers and other cyber threats

Free version available
If you're on a tight budget, Sucuri offers a free version of their service. While it doesn't have all the features of the paid versions, it still provides basic protection against common threats.
High pricing
While Sucuri offers effective security solutions, their pricing can be a bit steep.

Slow customer support
Based on user reviews, Sucuri's customer support can be slow to respond. This can be frustrating when you need immediate assistance.
Share with a friend and start an online business together.
Discover the ultimate guide to effortlessly install and configure Rank Math SEO plugin, enhancing your website's search engine visibility and organic traffic today!
Learn how to create a mega menu with WordPress and improve your website's navigation. Follow our step-by-step guide and boost your site's user experience today.
Have you been waiting for a while for that one new update to Elementor that opens up all new possibilities? Then this guide is for you, learn how to get early access to new releases of Elementor.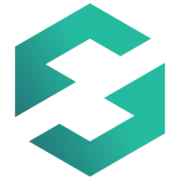 Sucuri reviews
Sucuri is a highly popular website security software known for its powerful features and user-friendly interface. It offers a cloud-based firewall system to detect and block suspicious behavior, along with a WordPress plugin for continuous monitoring and scanning. While it provides solid security, some users may find the pricing plans and customer support options in need of improvement. Is Sucuri the right choice for your website security needs?
0 out of 5 stars (based on 0 reviews)