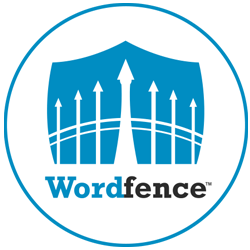 Wordfence
WordPress Plugin
Wordfence is the leading WordPress security plugin trusted by millions. Protect your website from hacks and malware with its comprehensive security solutions. Get peace of mind today!
0 out of 5 stars (based on 0 reviews)
Disclaimer: WP Hustler is reader-supported. When you buy through our links, we may earn a commission. Read our disclaimer.
What is Wordfence?
Wordfence is a powerful WordPress security plugin that provides enterprise-class protection against hacks and malware. Created by a global team of security analysts, threat researchers, software engineers, and support staff, Wordfence is dedicated to safeguarding WordPress websites. With 24-hour service and a one-hour response time, it ensures the security of mission-critical websites all year round.

This exceptional plugin offers a comprehensive security solution tailored specifically for WordPress. It excels in login security, offering features such as brute... force protection, XMLRPC protection, reCAPTCHA to block automated attacks, and IP access control. Moreover, Wordfence provides centralized management with template-based security configuration, available for free to all users, including those of the free version.

What sets Wordfence apart is its real-time threat intelligence. The Wordfence team constantly discovers vulnerabilities in WordPress core, plugins, and themes, promptly releasing firewall rules to protect against these vulnerabilities. This dynamic approach ensures the best possible intrusion prevention for WordPress users.

With Wordfence, users also benefit from two-factor authentication (2FA), an industry-standard requirement for secure services. Robust 2FA implementation using secure open standards adds an extra layer of protection to administrators and users.

Wordfence boasts an extensive WordPress-specific malware database, enabling effective detection and blocking of intrusion attempts. Premium, Care, and Response customers receive real-time updates to protection and detection rules, enhancing the security of their WordPress sites. In summary, Wordfence is a leading WordPress security plugin trusted by global users. Its top-notch features, unparalleled threat intelligence, centralized management, and commitment to customer support make it the ultimate choice for ensuring the safety and integrity of WordPress websites.
Comprehensive firewall and scanner

Integration with Wordfence central

Easy to use

Regular updates and decent support

Free version available
Server compatibility issues

Scan performance issues
Login security

Brute force protection

XMLRPC protection

Automated attack blocking

IP Access control

Centralized management

Security event tracking

Template-based configuration
24/7 incident response

Hands-on support

Continuous security monitoring

Two-factor authentication

Secure open standards

Malware scan

WordPress-specific database

Intrusion detection
Firewall protection

Endpoint firewall

Real-time updates

Attack blocking

IP blacklisting
Starting with the free version, users can download Wordfence for basic protection, including essential tools to safeguard their sites. The free version comes with a 30-day delay on firewall rules and malware signatures.
For enhanced security, the Premium plan at $119 per year provides real-time firewall rules, malware signatures, and country blocking. It also includes access to their premium customer support, ensuring timely assistance.
The Care plan, priced at $490 per year, is designed for busy business owners who require hands-on support. It offers installation, configuration, optimization, and monitoring of your website by the team, along with unlimited incident response.
For mission-critical websites that demand immediate action, the Response plan at $950 per year provides 24/7/365 incident response with a remarkable 1-hour response time and a 24-hour time to resolution.
Each plan varies in features such as real-time threat intelligence, customer support levels, security audits, and post-incident services. Additionally, the security plugin offers scheduled security scans, file change detection, intrusion alerts, rate limiting, brute force protection, and more.
With over 4 million sites protected, Wordfence sets itself apart with its threat intelligence platform, continuous research, and timely release of firewall rules, malware signatures, and IP blocklists to paid customers.
Pricing & support details
Free trial

Knowledge base

Live chat
Money-back guarantee

Support tickets

Facebook group
Comprehensive firewall and scanner
Wordfence provides a robust firewall and scanner that helps protect your WordPress website from malicious attacks and intrusions. It continuously monitors and blocks suspicious activities, ensuring the security of your site.

Integration with Wordfence central
Wordfence Central is a centralized management platform that allows agency or multi-site owners to oversee and manage multiple WordPress websites. The integration with Wordfence makes it easy to monitor and control security settings across various sites from one location.

Easy to use
Wordfence offers a user-friendly interface, making it accessible even for those with limited technical knowledge. The plugin is easy to install and set up, and the configuration process is straightforward, allowing you to quickly enhance the security of your WordPress site.

Regular updates and decent support
The Wordfence team consistently releases updates to address emerging security threats and vulnerabilities. Additionally, they provide reliable customer support, promptly addressing user queries and concerns related to the plugin. Although they could improve their response time.

Free version available
The security plugin offers a free version that provides essential security features, making it accessible to users with budget constraints. The free version still offers valuable protection.
Server compatibility issues
In some cases, Wordfence may encounter compatibility issues with certain hosting server settings. This can result in failed attempts to implement certain features. Users may need to experiment with different server settings, which can be time-consuming and require patience.

Scan performance issues
A few users have reported issues with scans, such as slow scan times or incomplete scan results. These performance issues can be frustrating and may require troubleshooting or further investigation to resolve.
Share with a friend and start an online business together.
Discover the ultimate guide to effortlessly install and configure Rank Math SEO plugin, enhancing your website's search engine visibility and organic traffic today!
Learn how to create a mega menu with WordPress and improve your website's navigation. Follow our step-by-step guide and boost your site's user experience today.
Have you been waiting for a while for that one new update to Elementor that opens up all new possibilities? Then this guide is for you, learn how to get early access to new releases of Elementor.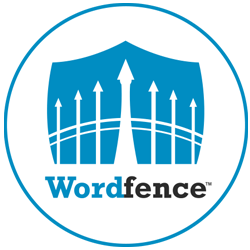 Wordfence reviews
Wordfence is a leading WordPress security plugin trusted by millions of users worldwide. It offers comprehensive protection against hacks, malware, and other threats. With features like login security, centralized management, malware scanning, and an endpoint firewall, Wordfence ensures robust website security. Users appreciate its user-friendly interface and real-time updates. However, some may find the advanced configuration options overwhelming. How important is website security to you, and what measures are you currently taking to protect your WordPress site?
0 out of 5 stars (based on 0 reviews)