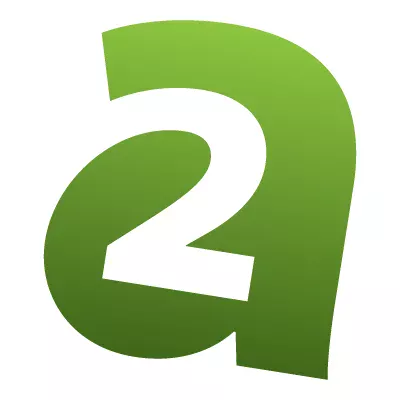 Explore A2 Hosting's high-speed, feature-rich web hosting solution, designed for optimal performance. Discover its robust security, scalability, and user-friendly interface.
0 out of 5 stars (based on 0 reviews)
Disclaimer: WP Hustler is reader-supported. When you buy through our links, we may earn a commission. Read our disclaimer.
What is A2 Hosting?
A2 Hosting is a leading web hosting company that provides fast and reliable hosting services. It stands out from its competitors by offering up to 20 times the speed and a 99.9% uptime guarantee. With its user-friendly tools, free website migration, and dedicated Guru Crew Support, A2 Hosting aims to provide everything you need to create a successful website.

A2 Hosting was created with the goal of offering high-speed hosting solutions including shared hosting, WordPress hosting, VPS hosting, and... dedicated hosting.

Shared hosting is ideal for those who are starting with their websites and want to stay within a budget. It is the most popular and affordable hosting plan offered by A2 Hosting. WordPress hosting, on the other hand, is specifically designed for first-time site creators, providing additional tools to quickly set up a professional-looking WordPress site.

If you require more control and scalability, VPS hosting allows you to adjust your resources and grow your hosting plan as your needs expand. For websites that require the highest level of power and performance, Dedicated Hosting offers top-tier server performance.

A2 Hosting prides itself on its exceptional features. They emphasize their hosting speed, industry-leading security measures, and quick and easy setup. Their Turbo Hosting plans, in particular, are built for speed, offering one of the fastest web hosting experiences available. Additionally, A2 Hosting provides reliable customer support through their Guru Crew, who are available 24/7/365 to assist customers with any issues or concerns.
Fast loading times

Easy CMS installation

24/7 customer support

Multiple hosting options
Higher pricing

Turbo server only for expensive plans
Fast loading times

Reliable uptime

Easy setup

Free website migration

Affordable pricing

Guru Crew Support

Industry-leading security

WordPress optimization
Turbo speed

A2 Optimized plugin

WooCommerce integration

VPS hosting

Dedicated hosting

Shared hosting

Reseller hosting

Email hosting
Business hosting

eCommerce hosting

Blog hosting

LMS hosting

Managed WordPress hosting

cPanel control panel

SEO-friendly hosting

High-speed performance
24/7 customer support

Free SSL certificates

SSD storage

Data backups

Scalable resources

Multiple data center locations

One-click installations

CDN integration
First, we have the Startup plan, which starts at just $2.99 per month. With this plan, you'll receive 10GB SSD storage, a free SSL certificate, and A2 Optimized software for enhanced performance. It's a great choice for individuals or small businesses looking to establish their online presence.
Next up is the Drive plan, priced at $5.99 per month. It offers all the features of the startup plan, with the addition of more storage space and the ability to handle higher traffic volumes. This plan is ideal for growing websites or those that require additional resources.
For those seeking even more power and performance, the Turbo Boost plan is recommended. Starting at $6.99 per month, it provides up to 20 times faster speeds, thanks to Turbo servers. It also includes NVMe SSD storage, boosting read/write speeds and overall CPU performance.
Lastly, there's the Turbo Max plan, available for $14.99 per month. This plan offers all the benefits of the Turbo Boost plan but with even more resources, making it suitable for high-traffic websites and resource-intensive applications.
A2 Hosting prioritizes speed, reliability, security, and 24/7 Guru Crew support across all their plans. They also provide a hassle-free 30-day money-back guarantee, ensuring customer satisfaction.
Pricing & support details
Free trial

 Knowledge base

Live chat
30-day money-back guarantee

Support tickets

Facebook group
Fast loading times
A2 Hosting's impressive loading speeds ensure that your website loads quickly, providing a smooth user experience and improving your chances of ranking higher in search engines.

Easy CMS installation
A2 Hosting simplifies the process of installing popular CMS apps like WordPress, making it convenient for you to set up and manage your website effectively.

24/7 customer support
A2 provides various customer support options, including phone, email, ticketing, and live chat, ensuring prompt assistance whenever you need it.

Multiple hosting options
A2 offers a range of hosting plans, including shared hosting, VPS hosting, WordPress hosting, reseller hosting, LMS hosting, email hosting and dedicated hosting.
Higher pricing
A2 Hosting's pricing is relatively higher compared to some other web hosting providers, especially if you opt for shorter-term plans or require additional features.

Turbo server only for expensive plans
The Turbo Server feature, which offers increased speed and performance, is only available with A2 Hosting's more expensive plans. If you're on a tight budget, this could limit your access to optimal website speed.
Share with a friend and start an online business together.
Discover the ultimate guide to effortlessly install and configure Rank Math SEO plugin, enhancing your website's search engine visibility and organic traffic today!
Learn how to create a mega menu with WordPress and improve your website's navigation. Follow our step-by-step guide and boost your site's user experience today.
Have you been waiting for a while for that one new update to Elementor that opens up all new possibilities? Then this guide is for you, learn how to get early access to new releases of Elementor.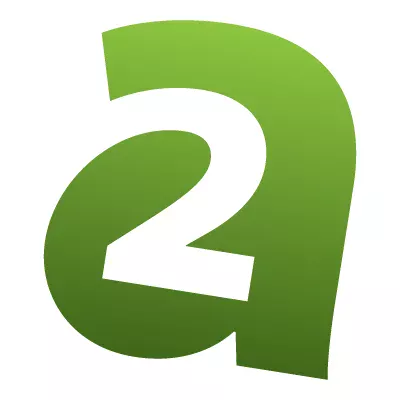 A2 Hosting reviews
A2 Hosting is a popular web hosting service known for its speed and reliability. Users appreciate its user-friendly interface and excellent customer support. However, some users find its pricing higher than average. Despite this, its robust features and high performance make it a strong contender in the
hosting market
. Are you going to try A2 Hosting?
0 out of 5 stars (based on 0 reviews)