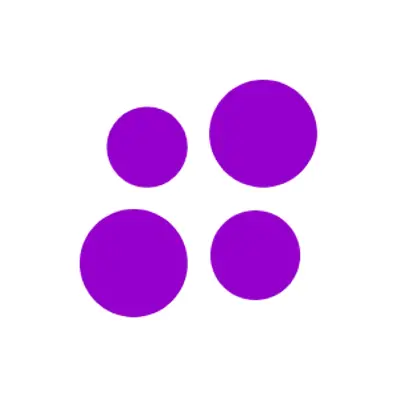 Discover Cybrancee, a trusted and reliable web hosting company offering fast, affordable, and user-friendly hosting solutions for individuals and businesses.
5 out of 5 stars (based on 1 review)
Disclaimer: WP Hustler is reader-supported. When you buy through our links, we may earn a commission. Read our disclaimer.
What is Cybrancee?
Cybrancee is a web hosting company that provides fast, reliable, and affordable hosting solutions for individuals and businesses. It offers various services, including hosting for websites, Discord bots, and other online applications. Founded several years ago, Cybrancee has established itself as a trusted and verified company with a solid reputation.

One of the key factors that sets Cybrancee apart is its excellent customer service. Customers consistently praise the company for its fast and... efficient support, with many reviews highlighting the prompt response times and knowledgeable assistance provided by the customer service team. Whether it's resolving technical issues or answering inquiries, Cybrancee's support staff is dedicated to ensuring customer satisfaction.

In terms of its hosting services, Cybrancee delivers a user-friendly experience. The panel UI and setup process are designed to be interactive and easy to navigate. Users appreciate the intuitive nature of the platform, which allows for seamless website management and configuration. Furthermore, the hosting servers are reliable, ensuring that websites and applications run smoothly without disruptions.

Cybrancee's success can be attributed to its commitment to providing dependable and efficient hosting solutions. Customers can have confidence in the stability of their websites and online applications, knowing that Cybrancee's servers are trustworthy. Additionally, the company's exceptional customer support is a distinguishing feature that contributes to its positive reputation.
Fast and efficient customer service

User-friendly interface

Reliable hosting

Affordable pricing

Positive overall experience
Technical support availability

Limited features
Fast hosting

Secure hosting

Free domain

Free hosting

Discord bot hosting

400+ domains

Excellent rating

WordPress integration
One-click installation

High performance

Security scans

Responsive support

User-friendly control panel

SSL support

Domain registration

Carbon-neutral hosting
Starting with the Starter plan at just $2.25 per month for a 36-month subscription, you get a free .com domain, 5GB of web space, unlimited visitors, and bandwidth. It's an excellent choice for individuals or small businesses looking to establish their online presence.
For those with more extensive requirements, the Expansion plan priced at $2.49 per month for 36 months offers 2 websites, 50GB of web space, and 5 databases. This plan provides the flexibility to grow your online ventures.
If you need unlimited resources, the Unlimited plan is ideal. Priced at $5.99 per month for 36 months, it offers unlimited websites, web space, visitors, bandwidth, and databases. It's perfect for scaling your business or hosting multiple websites.
All plans include a free SSL certificate, 24/7 support, and secure daily backups to ensure the safety and security of your data. With a 3-month money-back guarantee, you can try Cybrancee risk-free.
Pricing & support details
Free version

Help center

Video tutorials
Free trial

Knowledge base

Live chat
3-month money-back guarantee

Support tickets

Facebook group
Fast and efficient customer service
Multiple reviewers mentioned the fast response time and helpfulness of Cybrancee's customer service team.

User-friendly interface
Several customers found Cybrancee's panel GUI and setup to be interactive and easy to use.

Reliable hosting
Users reported that their websites or Discord bots hosted by Cybrancee experienced no downtime and performed well.

Affordable pricing
Some reviewers appreciated the competitive and affordable pricing offered by Cybrancee.

Positive overall experience
Many customers expressed satisfaction with their experience using Cybrancee and recommended it to others.
Technical support availability
While the reviews generally praise Cybrancee's customer service, it's worth noting that there could be times when the availability of their technical support team might be limited. If you encounter an urgent issue or need immediate assistance outside of their support hours, it could be challenging to get a timely response. A live chat option is available, but not 24/7 and it may take some time before you get a response.

Limited features
Some users may find that Cybrancee's hosting plans have limited features compared to other hosting providers. This could include restrictions on storage space, bandwidth, or the availability of advanced tools and integrations. Depending on your specific needs, you may find that Cybrancee's offerings are not as robust as you require.
Share with a friend and start an online business together.
Discover the ultimate guide to effortlessly install and configure Rank Math SEO plugin, enhancing your website's search engine visibility and organic traffic today!
Learn how to create a mega menu with WordPress and improve your website's navigation. Follow our step-by-step guide and boost your site's user experience today.
Have you been waiting for a while for that one new update to Elementor that opens up all new possibilities? Then this guide is for you, learn how to get early access to new releases of Elementor.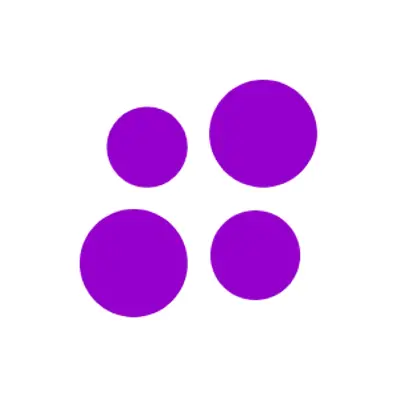 Cybrancee reviews
Cybrancee is a good web hosting company known for its fast and reliable service. Users praise its excellent customer support, user-friendly panel GUI, and efficient server performance. Some reviewers highlight the affordability of their plans and the smooth operation of their Discord bot hosting. However, there are few negative reviews regarding occasional issues with communication. Will you try Cybrancee's hosting services?
5 out of 5 stars (based on 1 review)
Very affordable prices and great customer service
Cybrancee is very affordable and have great customer service. overall great experience. would recommend