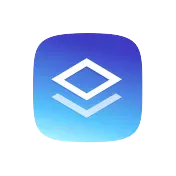 Discover the power of Brizy, a game-changing website builder that streamlines the design process. Unleash your creativity with ease, and watch your SEO rankings soar.
4.3 out of 5 stars (based on 3 reviews)
Disclaimer: WP Hustler is reader-supported. When you buy through our links, we may earn a commission. Read our disclaimer.
What is Brizy?
Brizy is a cutting-edge website builder that allows users to create stunning, responsive websites with ease. Launched in 2018, this innovative tool has quickly gained popularity among both professional designers and beginners alike, thanks to its user-friendly interface and powerful features.

Now, you might be wondering what sets Brizy apart from other website builders out there. Well, for starters, it offers a unique, real-time editing experience. This means you can see the changes you make to your website instantly, without having to... refresh the page or switch between different views. Pretty cool, right? Plus, Brizy comes with an extensive library of pre-designed blocks, so you can create a website that looks and feels professional.

But wait, there's more! Brizy also boasts some impressive features that cater to the needs of marketers and business owners. For instance, it has built-in tools for creating pop-ups, forms, and landing pages, which are essential for capturing leads and driving conversions. And let's not forget about its seamless integration with popular marketing platforms like Mailchimp, Zapier, and HubSpot, allowing you to streamline your marketing efforts and reach your target audience more effectively.

So, what's the bottom line? Brizy offers a perfect blend of simplicity, flexibility, and functionality. Give it a try, and you'll see why it's become the go-to choice for so many web designers and marketers out there.
Easy to use

Pre-designed blocks

Affordable
A limited number of elements
Drag-and-drop builder

Responsive design

Pre-built blocks

Customizable templates

Undo/redo functionality

Auto-save feature

Global styling

Inline text editing
Image optimization

Custom fonts

Icon libraries

Shape dividers

Embeddable elements

Custom grid

Custom CSS

Background overlays
Parallax effects

Video backgrounds

Gradient backgrounds

Border options

Box shadows

Hover effects

Animations

Carousel sliders
Form builder

Pop-up builder

WooCommerce integration

SEO optimization

Social sharing

Google Fonts

Adobe Typekit

Global blocks
Button styling

Custom templates

Header/footer builder

Custom breakpoints

Countdown timers

Testimonial sliders

Accordion elements

Tabbed content
Brizy offers three pricing plans to cater to different user needs. The Personal plan, priced at $49 per year, is perfect for individuals working on a single PRO website. It includes PRO designs and features, 1-year updates and support, and access to the pop-up & alerts builder, theme builder, and WooCommerce builder.
For those working with clients, the Freelancer plan is an excellent choice at $99 per year. It allows you to create up to 100 PRO websites and includes membership functionality, making it ideal for client work. Like the Personal plan, it also comes with 1-year updates, support, and access to the same builders.
Lastly, the Agency plan, priced at $199 per year, is designed for white-label solutions. It supports up to 500 PRO websites and offers VIP support in addition to the standard 1-year updates. The plan includes all the features of the Freelancer plan, plus the added benefit of white-label branding.
Pricing & support details
 Free trial

 Knowledge base

Live chat
Easy to use
Brizy's intuitive interface makes creating stunning websites simple for users of all skill levels. Its drag-and-drop functionality allows for quick and easy customization.

Pre-designed blocks
Brizy offers various pre-designed blocks that can be easily added to your website. These blocks save time and effort, eliminating the need to create elements from scratch. Plus, they ensure a professional and consistent look across your site.

Affordable
Compared to other website builders, Brizy offers a cost-effective solution for businesses and individuals alike. Its pricing plans cater to different budgets, making it an attractive option for creating a high-quality website without breaking the bank.
Limited number of elements
While Brizy offers a decent selection of pre-designed blocks, its library of elements may be limited compared to other website builders. This could restrict the creative freedom of users who require more advanced or unique elements for their website.
Share with a friend and start an online business together.
Discover the ultimate guide to effortlessly install and configure Rank Math SEO plugin, enhancing your website's search engine visibility and organic traffic today!
Learn how to create a mega menu with WordPress and improve your website's navigation. Follow our step-by-step guide and boost your site's user experience today.
Have you been waiting for a while for that one new update to Elementor that opens up all new possibilities? Then this guide is for you, learn how to get early access to new releases of Elementor.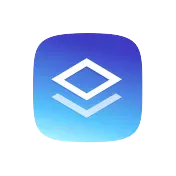 Brizy reviews
Brizy, a rising star in the WordPress builder market, presents an intuitive approach to website design with its real-time editing features. Users can effortlessly craft modern websites while enjoying smooth performance. While Brizy offers numerous pre-made blocks and layouts, it may lack some advanced options compared to established competitors such as Elementor.
4.3 out of 5 stars (based on 3 reviews)
Good
Brizy is a very good website builder, just could have some more features
Decent
Simple and effective
Brizy is a great website builder for those who want a simple and effective solution. It's easy to use and offers a good selection of templates. Highly recommended!